EARLY BIRD REGISTRATION OPEN!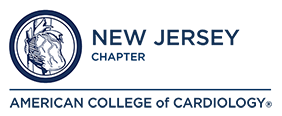 Saturday December 3, 2022
Live and In-Person
Westin Hotel Mount Laurel
7:45 AM – 4:15 PM
Overview
The 9th Annual Role of Cardiac Imaging in Women CME Program is designed to further the clinical application management and interpretation skills of physicians, technologists and advanced practice providers involved in non-invasive cardiac imaging.  The agenda for the program focuses on a variety of topics in non-invasive cardiac imaging including:  Assessment of cardiovascular risk in women; risks and management of hypertension in pregnancy; cardiovascular morbidity and mortality for women in 2022; diagnosis and management of INOCA/MINOCA; diagnosis and management of spontaneous coronary artery disease; diagnosis and management of Takotsubo cardiomyopathy in women; stress echo in 2022; role of cardiac imaging in cardio-oncology; strain imaging in the echo lab; how to improve efficiency and accuracy in echo using AI; setting up a cardiac sarcoidosis imaging program; modernization of nuclear labs to meet diagnostic needs of women; the role of nuclear imaging in the diagnosis of women with chest pain.
Details
The 9th Annual Role of Cardiac Imaging in Women CME Program for Physicians, Sonographers, Technologists, Advanced Practice and Allied Healthcare Professionals will be held live and in-person on:
SATURDAY, DECEMBER 3, 2022
7:45am to 4:15pm
The program will be held at the Westin Hotel Mount Laurel, New Jersey from 7:45am to 4:15pm.
The program offers:
7.5 CME/CEU Credits for All
7.5 SNMMI VOICE Credits for Nuclear Technologists
7.0 SDMS Credits for Sonographers
7.0 Medical Knowledge MOC Points for physicians who certify through ABIM
Registration Fees
Physician & Industry:  $149 by 11/15/22; $199 after 11/15/22

Fellow, Resident, Trainee:  $75 by 11/15/22; $125 after 11/15/22

Sonographer, Technologist, Advanced Practice Provider, Nurse:  $75 by 11/15/22; $125 after 11/15/22 

ABIM MOC Points: $50 (requires additional attestation, post program evaluation and test questions)
Registration Payment Methods
**Prices above reflect discount of $6 for payment by check. Please add $6 for a Visa/MC/Discover/Amex payment.
Please make check payable to:
Cardiovascular Institute of Philadelphia
P.O. Box 55698
Philadelphia, PA 19111
Please click on REGISTER ONLINE button below to register now. Thank you.
Registrants are required to upload proof of vaccination with registration
A link will be sent with the registration confirmation to upload the proof of vaccination
If you become exposed to or are exhibiting symptoms of the COVID-19 virus within 6 days of the program, we ask you to contact us to cancel your registration
Although not required, guests are welcome to wear masks when not eating, drinking or speaking from the podium
COVID-19 Vaccination Requirement: To promote safety and well-being, we require all attendees, faculty, exhibitors, and staff to provide proof of COVID-19 vaccination status. Accommodations will not be granted onsite; you must verify your vaccination in advance. If you are not able to provide proof, you will not be permitted to attend the program.
Learning Objectives
After attending the 9th Annual Role of Cardiac Imaging in Women, attendees will be better able to:
Identify sex-specific risk factors for cardiovascular disease in women across the life course
Use risk prediction calculators and risk enhancers to estimate cardiovascular risk in women
Describe the role of imaging tests to detect subclinical cardiovascular disease
Describe the maternal risks of HTN in pregnancy
Explain the appropriate management of HTN in pregnancy
Outline the latest study findings related to HTN in pregnancy such as the CHAPS trial
Review the historical data on CVD in Women and identify hurdles to improving outcomes
Review current guidelines for CVD in Women and implementation of optimal therapies
Explore the future models for improving CVD in Women, addressing gaps in care and call to action for
achieving health equity
Review the epidemiology and pathophysiology of MINOCA
Discuss contemporary approaches to diagnosis and management of MINOCA
Review the epidemiology of INOCA and approach to clinical evaluation and treatment
Recognize historical clinical features associated with spontaneous coronary artery dissection
Develop appropriate diagnostic evaluation for patients with probable spontaneous coronary artery dissection
Identify appropriate physical activity recommendations for patients with prior spontaneous coronary artery
dissection
Describe the current epidemiology of Takotsubo cardiomyopathy
Select which imaging techniques are important for diagnosis and management in the acute phase
Select which imaging techniques are important for management and prognosis in the post-acute phase
Identify the advantages and disadvantages of cardiac imaging modalities used to evaluate cardiac function in cardio-oncology patients
Define the advantages of strain over LVEF, be aware of its limitations, and apply the use of strain in cardio-oncology
Characterize the main cardiovascular effects of newer therapies such as TKI and immunotherapy
Describe the applications of left ventricular strain in patients undergoing chemotherapy
Discuss the limitations of myocardial strain
Describe other applications of myocardial strain used in non-oncological patients
Discuss the use of AI methods for chamber quantification and cardiac function assessment
Discuss the use of AI methods for augmenting medical decision making
Compare and contrast 'black-box' vs. 'interpretable AI' methods for discovering new diagnostic methods and therapies for cardiovascular diseases
Describe the advantages and limitations of stress echocardiography
Select the best stress echo measurements and methodology for a given situation
Analyze and report findings to maximize clinical utility of stress echo
Review the necessary diagnostic tools in setting up a cardiac sarcoid imaging program
Describe the importance of a multidisciplinary team in the setting up of a cardiac sarcoid program
Recognize the need for appropriate management and follow up of patients in a cardiac sarcoid imaging program
Specify the methods of using novel software, hardware and hybrid imaging in myocardial perfusion SPECT to improve diagnostic accuracy
Outline the methods of decreasing radiation exposure to patients during myocardial perfusion SPECT imaging
Describe the advantages of cardiac PET over SPECT in the assessment of CAD in women
Outline the best diagnostic nuclear imaging strategy for women presenting with stable chest pain
Illustrate how novel technology in SPECT and PET imaging can be applied in the diagnosis of CAD in women
Recognize the gender differences in the presentation of chest pain
Weston Hotel Mount Laurel
555 Fellowship Road
Mount Laurel, NJ  08054
Parking is free.