CVI's 2nd Annual Cardiology Fellows Boot Camp Overview
CVI's 2nd Annual Cardiology Boot Camp is a FREE educational program for the 2023 incoming class of new Cardiology Fellows, focusing on what every Cardiology Fellow needs to know during their first months of training. We also welcome Internal Medicine Residents with an interest in Cardiovascular Medicine to join us for CVI's Cardiology Boot Camp!
Core concepts in the diagnosis and management of patients with known or suspected cardiovascular disease will be highlighted focusing on:
General Clinical Cardiology
Echocardiography
ECG Interpretation/Arrhythmia Diagnosis and Management
Coronary Disease/Interventional Cardiology
CVI's Cardiology Boot Camp 2023 incorporates three educational opportunities:
Part One: Available June 5, 2023 – ON-DEMAND VIEWING
Comprehensive recorded library of focused didactic presentations
Expert faculty
On-demand viewing
Part Two: Sunday, July 23, 2023 at 7:30am EST – VIRTUAL PROGRAM
Live, virtual case-based interactive session with CVI's expert faculty
Interactive audience response and ask-the-expert sessions
Recorded for on-demand viewing also!
Part Three: Date, time and place Coming Soon! – LIVE AND IN PERSON PROGRAM
"Top Trials and Advances in CV Medicine of 2022/2023"
Greater Philadelphia Region First Year Cardiology Fellows Meet & Greet
Boot Camp 2023 Commitee Members
Part One:
Recorded Virtual Educational Resource Library (Available 6/5/2023)
GENERAL CLINICAL CARDIOLOGY
Topics/Speakers
Evaluation and Management of Chest Pain in the ED: Overview of the Updated Chest Pain Guidelines – Sabrina Islam, MD (Temple)
Management of Hemodynamic Instability: An Approach to Hypotension and Hypertension – Benjamin Khazan, MD (Penn)
Evaluation of Acute Shortness of Breath in the Emergency Room – Ileana Pina, MD (Jefferson)
Type 1 versus Type 2 Myocardial Infarction – Mary Shields, MD (Penn)
Peripartum Cardiovascular Emergencies – Monika Sanghavi, MD (Penn)
Cardio-Oncology – Michael Fradley, MD (Penn)
Learning Objectives:
Evaluate chest pain in the Emergency Room setting: Role of history, EKG, biomarkers and CT angiography, including ER treatment of STEMI
Manage hemodynamic instability in the Emergency Room
Demonstrate how to effectively treat acute heart failure
Triage patients to medical management versus cardiac catheterization
Explain non-atherosclerotic myocardial infarction (SCAD)
Describe the cardiovascular implications of patients suffering from and being treated for cancer
ECHOCARDIOGRAPHY
Topics/Speakers
Echo in HF (Systole and Diastole) – Nana Afari-Armah, MD (Medstar)
Echo Basics (POC, TTE, minimal TEE) – Vivek Kulkarni, MD (Cooper)
Echo Emergencies: What Will I See My First Call? – Frank Silvestry, MD (Penn)
Primer on Advanced Imaging – Pravin Patil, MD (Temple)
Learning Objectives:
Utilize POC Echo, TTE and TEE
Recognize the echo findings in cardiovascular emergencies: Tamponade, acute valvular disease, aortic dissection
Describe echo findings in heart failure: Cardiomyopathies
Outline the diagnostic utility of TEE, Cardiac CT and Cardiac MRI
ECG INTERPRETATION/ARRHYTHMIA DIAGNOSIS AND MANAGEMENT
Topics/Speakers
Basic EKG Review: Ischemia and Infarction, Electrolyte Abnormalities, Ventricular Hypertrophy, Drug Effects, Heart Block, Normal Variants Including Ethnic/Racial Differences – Anuj Basil, MD (Temple)
Atrial Arrhythmias: Recognition and Acute Management of SVT, PAT, Atrial Flutter and Atrial Fibrillation – Tina Baykaner, MD (Stanford)
Ventricular Arrhythmias – Edmond Cronin, MD (Temple)
Device Management: Telemetry Strips, Identification on X-Ray, Normal and Abnormal Function, Newer Technologies – Robert Schaller, DO (Penn)
Cardiac Device Infections – Joshua Cooper, MD (Temple)
Learning Objectives:
Differentiate SVT from VT on a 12-Lead ECG
Diagnose and manage supraventricular and ventricular arrhythmias
Identify normal and abnormal CIED behavior on cardiac monitoring system
Appreciate which patients with heart block may benefit from insertion of a temporary pacing lead
Assess and manage device infections
INTERVENTIONAL CARDIOLOGY/CORONARY DISEASE
 Topics/Speakers
Preparing Patients for the Cath Lab and Obtaining Vascular Access – Maria Baldasare, MD (Ozarks)
Recognition and Management of Cardiogenic Shock – Paul Fiorilli, MD (Penn)
Basics of Hemodynamics – David Goldberg, MD (Penn)
PCI in the Setting of ACS: Management Strategies from Initial Presentation Through Post Intervention – Ellen Keeley, MD (U FLA)
Basics of Coronary Angiography – Simon Topalian, MD (Cooper)
Diagnosis and Therapy of Acute Pulmonary Embolism – Jay Giri, MD (Penn)
Hemodynamics of Valvular Heart Disease – Blase Carabello, MD (Roper St. Francis)
Learning Objectives
Prepare patients for the cath lab
Perform diagnostic angiograms
Develop management strategies for PCI in the setting of Acute Coronary Syndrome prior, during and post PCI
Explain basic hemodynamics education
Recognize and treat cardiogenic shock
Identify the best practices for vascular access for right and left heart catheterization procedures
Distinguish between different coronary angiographic projections and delineate coronary artery pathology
Recognize cardiogenic shock and explain management and escalation criteria to mechanical circulatory support
Explain the physiology of valvular heart disease and optimal timing of intervention
Assess and treat patients with acute pulmonary embolism
Part Two:
Live Virtual Interactive Case-Based Session
SUNDAY, JULY 23, 2023 7:30am-11:15am EDT
Join CVI's 2nd Annual Boot Camp planning committee and expert faculty for a live-virtual interactive, case-based program featuring sessions focusing on our four focus topics:
General Clinical Cardiology
Echocardiography
ECG Interpretation/Arrhythmia Management
Coronary Disease/Interventional Cardiology
Each session incorporates case-based learning, audience response polling and many opportunities for you to pose questions to our expert program faculty.
Part Three:
In Person CVI Cardiology Fellows Meet and Greet Reception September, 2023
Meet and Greet Date, Time and Location Details Coming Soon!
Join us this fall for the final session of CVI's 2nd Annual Cardiology Boot Camp and Greater Philadelphia Region 1st Year Cardiology Fellows Meet & Greet.
Program Agenda
• Top Trials and CV Advances of 2022
Greater Philadelphia Region 1st Year Cardiology Fellows Meet & Greet
• Network with colleague fellows from throughout the Greater Philadelphia region
• Meet CVI's Cardiology Boot Camp Planning Committee and Expert Faculty
• Join practicing cardiologists and Fellowship Program Directors representing many health systems throughout the region
• Get to know some of our dedicated industry partners who have helped make CVI's 2nd Annual Cardiology Boot Camp possible
AVOIDING BURNOUT DURING TRAINING AND CLINICAL PRACTICE
Topic/Speaker
CARDIOLOGY FELLOW – TOP GUN: How to Bring your Best and Prevent your Worst – Samuel Sears, PhD (East Carolina)
Learning Objectives
Identify common challenges for first year cardiology fellows
Examine how demands challenge psychological well being
Activate three wellness behaviors to optimize well-being and high performance
Starting cardiology fellowship represents the realization of years of training.  Professional demands increase and success partially depends on consistently managing personal and professional attitudes and behavior.  The purpose of this talk is to discuss common challenges in the first year and the introduction of your own strategies for keeping your mental functioning at its best.
Session 5
Monday November 1, 2021 at 8:00pm
"Effect of High-Dose Omega Fatty Acids vs Corn Oil on Major Adverse Cardiovascular Events in Patients at High Cardiovascular Risk"  The STRENGTH Randomized Clinical Trial
Case Presenter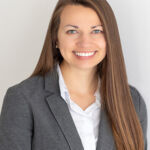 Sydney Emerson, MD      
Moderator                                      Co-Moderator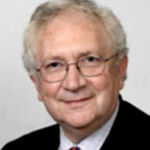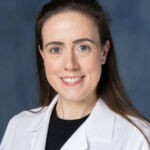 Sheldon Goldberg, MD             Mary Shields, MD
Highlighting
University of Pennsylvania- Cardiovascular Disease Fellowship Program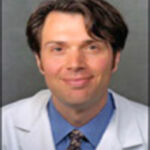 Frank Silvestry, MD – Cardiology Fellowship Program Director
Session 6
Thursday November 11, 2021 at 8:00pm
"Spontaneous Coronary Artery Dissection (SCAD)" A Journal Club Presentation
Case Presenter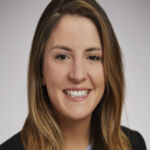 Rylie Pietrowicz, MD      
Moderator                                      Co-Moderator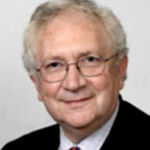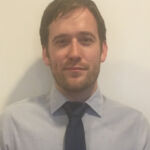 Sheldon Goldberg, MD             Timothy Barry, MD
Highlighting
Cooper University Health Care – Cardiovascular Disease Fellowship Program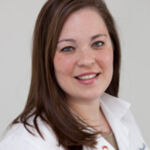 Joanne Mazzarelli, MD – Cardiology Fellowship Program Director
Session 7
Thursday November 18, 2021 at 8:00pm
"Can Weight Reduction Lower the Burden of Atrial Fibrillation?" A Journal Club Presentation
Case Presenter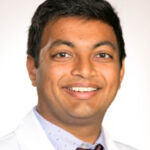 Rushi Patel, DO
Moderator                                   Co-Moderator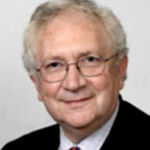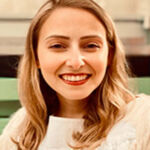 Sheldon Goldberg, MD           Christina Al_Malouf, MD
Highlighting
Geisinger School of Medicine – Cardiovascular Disease Fellowship Program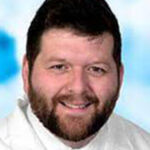 Nicolas Mead, DO – Cardiology Fellowship Program Director
Session 4
Thursday October 14, 2021 at 8:00pm
"The EMPEROR PRESERVED Trial" A Journal Club Presentation
Case Presenter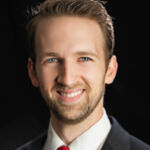 Michael Byers, DO
Moderator                                     Co-Moderator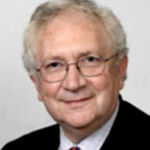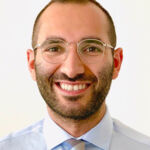 Sheldon Goldberg, MD             Yousif Al-Saiegh, MD
Highlighting
Lehigh Valley Health Network- Cardiovascular Disease Fellowship Program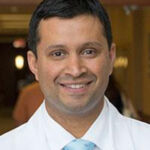 Apurva Vyas, MD – Cardiology Fellowship Program Director
Session 3
Thursday October 7, 2021 at 8:00pm
"Master DAPT Trial" A Journal Club Presentation
Case Presenter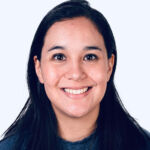 Karla Asturias Gonzalez, MD
Moderator                                        Co-Moderator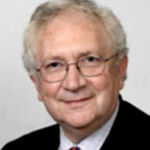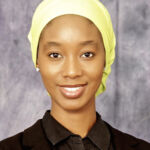 Sheldon Goldberg, MD                Zainab Mahmoud, MD
Highlighting
Main Line Health Lankenau – Cardiovascular Disease Fellowship Program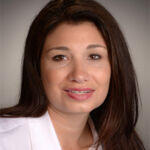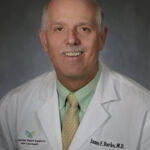 Jeanine Romanelli, MD              James Burke, MD
Cardiology Fellowship Emeritus Cardiology Fellowship
Program Director Program Director
Session 1 – On Demand Access Available – Register to View
Monday September 13, 2021 at 8:00pm 
"Successfully Navigating the Cardiology Fellowship Application Process:  A Round Table Discussion"
Cardiology Fellow Panelists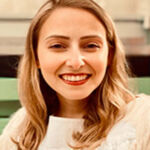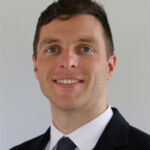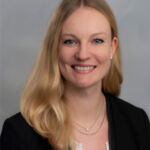 Christina Al-Malouf, MD         David Collins, MD                  Sina O'Sullivan, MD
Moderator                                    Co-Moderator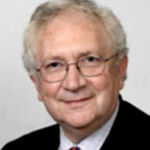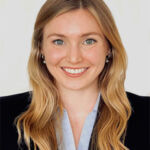 Sheldon Goldberg, MD            Jenna Spears, MD
Highlighting
Temple University Lewis Katz School of Medicine – Cardiovascular Disease Fellowship Program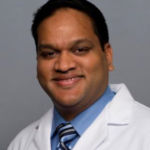 Pravin Patil, MD – Cardiology Fellowship Program Director
Thanks to our Elite Sponsors